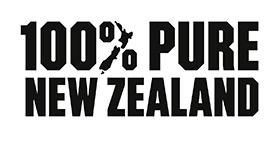 Visit Wellington: Where you can find inspiration around every corner
Plan your short break in Wellington with travel inspiration and great deals below!
Situated at the southern end of the North Island, Wellington, New Zealand, was recently named "the coolest little capital in the world" by Lonely Planet

Surrounded by nature and fuelled by creative energy, Wellington is a compact city with a powerful mix of culture, history, nature and cuisine. Fuel your visit with strong coffee and world-class craft beer. Wellingtonians are masters of casual dining with plenty of great restaurants, night markets and food trucks to choose from.

Relax at Oriental Bay, Wellington's golden-sand inner-city beach and delve into the many museums, art galleries and theatre shows that make up the city's pulsing cultural scene. If you're into the outdoors, Wellington has action-packed adventure activities like mountain biking and sea-water kayaking, as well as beautiful walks around the harbour and surrounding hills.