Why everyone needs a holiday with a private butler (at least once)
Holiday luxury is something Bali does veeeeerrrrry well. And the island's hottest hot spot, Canggu (it's the new Seminyak, don't you know?), delivers on Bali's luxe-vibes reputation and then some. Especially when you stay at Ametis Villa.
Here are five reasons to justify splashing out on a trip here and indulging in the Luxury Benefits package:
1. You get your very own personal butler service, you guys!
When you need a little looking after (and who doesn't?!), having your own private butler is pretty life-changing.
The VIP experience starts at the airport, where you're met and transported in air-conditioned bliss straight to your villa to complete your check-in. No impersonal reception check-in here!
I'll be honest, it takes a little getting used to, but it's pretty damn nice having someone invested in ensuring your holiday is amazing. Our butler's name is Pasek and we communicate with him via WhatsApp, which is quick, easy and allows for a level of privacy when you want it too. It's not like there's a stranger constantly hanging around your villa with you 😉
Pasek does everything from make us breakfast to organise massages and provide local recommendations. His warm and friendly nature really helps make our stay.
And while I'm singing the praises of the staff, another member of the Ametis team deserves a shout-out. Scooters might be the most popular transport option in Canggu but why not take advantage of Ametis's included drop-off and pick-up service in Canggu and Seminyak? Especially when the driver's as awesome as Gede! He is an absolute legend: friendly, enthusiastic, chatty and a total professional. The right people really do make a good stay great.
2. There's an amazing private pool
Huge resort-style pools have their place, but having you own private pool, a few steps away from your bed, is the stuff of holiday dreams. The pool is generously sized, just the right temperature and picture-perfect, surrounded by palm trees and lush greenery.
Alternating between reading by the pool and taking a quick dip quickly becomes my daily routine 😉
Other facilities in our one-bedroom imperial villa include our own outdoor kitchen, a heavenly rainwater shower in the huge bathroom and a super-comfy king bed.
3. It's the perfect location for foodies
Roughly 80% of my holiday research revolves around food and, luckily for me, roughly 80% of the spots on my list are walking distance from Ametis. Some of my favourites include:
The Slow: Also a popular hotel, The Slow's moody lighting and slick layout make you feel instantly cooler. They serve up my favourite cocktails of anywhere in Canggu (and I *may* have sampled a few) and the food is special too. Don't miss the Tokyo hummus, chicken satay and beef short rib.
Mason: The new kid in town, Mason might feel a little familiar if you're a fan of Sydney's NOMAD or Mercado. Chef Nathan Sasi is one of the crew behind this new culinary hot spot and his signature charcuterie, fresh seafood (that ceviche!) and roast cauliflower taste like Sydney to me.
Beach Garden – In the Raw: Just across the road from Ametis, In the Raw becomes our regular spot to pick up smoothies, raw desserts, whole coconuts and kombucha. It's also a great dine-in lunch spot. The sweet potato fries and cauliflower rice nori rolls hit the spot.
Hot tip: The close proximity to great nightspots also comes with a late-night soundtrack of nightclub classics. If that's not your bag, bring earplugs.
4. Spa lovers are looked after too
Ruby Spa, Ametis's onsite day spa, is beautiful and we're each treated to a 60-minute massage as part of our package. We float out afterwards, which is a good sign!
The very popular Spring Day Spa is also a short walk away. I sample a facial and it is heavenly. Next trip, I'm going to book myself in for a full day of treatments – the pricing is very reasonable and the grounds and treatment rooms are stunning.
5. And you'll be wowed by the little touches
From the all-inclusive mini-bar to afternoon tea, from sunset cocktails to free wi-fi and daily newspapers of your choice, Ametis truly looks after you.
They save the best for our last night, with this very cute towel art and flower display.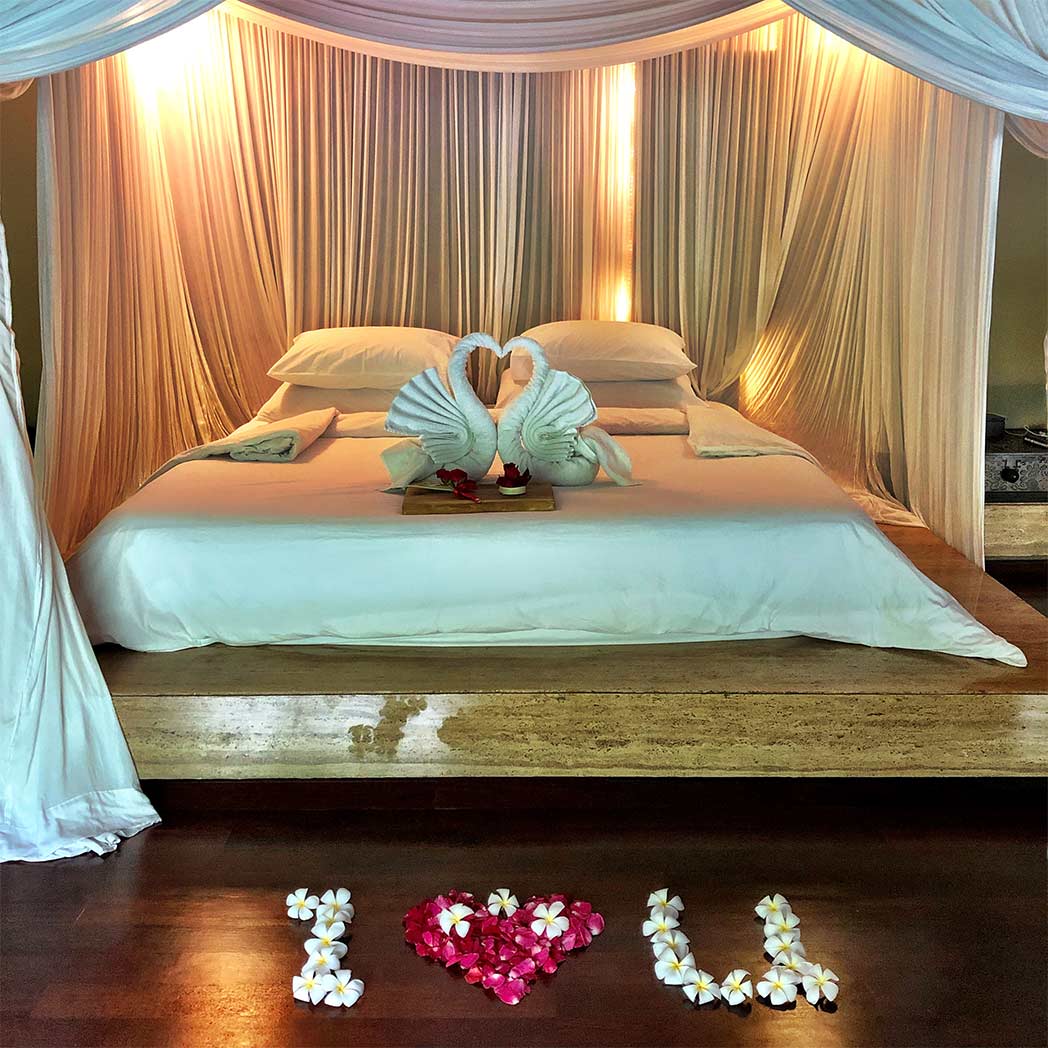 Now I only have one question – how soon can I justify another stay?
---
---
---