Why you need this nature-friendly NYC hotel in your life
Finding accommodation to suit a nature-lover in the concrete jungle of New York City? Look no further than 1 Hotel Central Park. Here are 18 reasons why we know you'll love it.
1. Central Park location – Okay, let's start with the obvious. The city's iconic park is an NYC must-do, so what could be better than staying just a street away? Join the streams of runners, jump on a bike, or just enjoy it for its sightseeing awesomeness.
2. An oasis in the middle of Manhattan – NYC is ah-mazing. But it can be intense. Think of 1 Hotel Central Park as your oasis away from the mayhem. Relax and recharge among the living green plants and thoughtful natural touches.
3. Walking the talk – 1 Hotel Central Park prides itself on sustainability, and it shows at every touchpoint. Respect for that. Impressively, the property features re-used materials, including local barn wood, antique bricks, and even wood from New York State water towers. The hotel's 'recycle everything' philosophy is brought to life through recycling boxes in your room, notepaper made of seeds that you can plant later on, wooden room keys, and reusable chalkboards in place of notepads, just to name a few of the enviro-friendly touches.
4. Vertical garden wow-factor – I admit, I'm a sucker for a building covered in greenery, and 1 Hotel does not disappoint in all its ivy-covered glory.
5. Nature meets sleek luxe design – Don't think for a second that sustainable equals basic. 1 Hotel's interior design has serious wow-factor.
6. That view – We score glimpses of Central Park from our room, which is pretty special. But watching the city's streets buzz with action from our box window is pretty great too.
7. An Instagram-worthy feature quote wall – If you don't post a pic of this, did you even stay here? 😉
8. Beautiful toiletries – Nothing says 'luxury' like full-size shampoo, conditioner, body wash, and moisturiser in your hotel bathroom. I can't be the only one who gets over the usual mini-bottles, and remembering which one is which 😉  And I kind of love the egg-timer to encourage shorter showers and the friendly reminders to re-use your towels.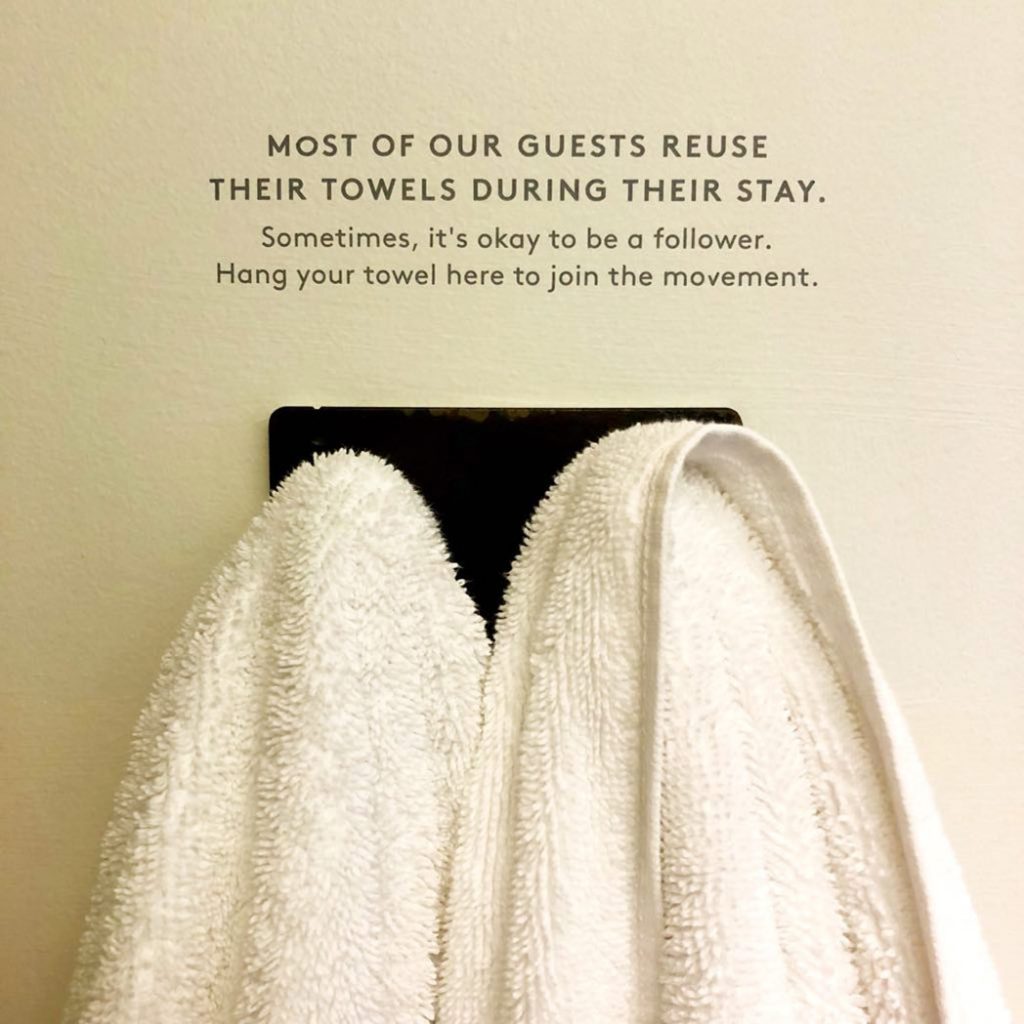 9. A seriously amazing shower and stylish bathroom – Sleek white marble combines with feature greenery for a super-polished look. The rainwater shower is much-needed after a busy day pounding the pavement in NYC.
10. All of the tech – Sure, you can call reception for whatever you need 24/7, but it's way more fun to use the provided mobile phone and communicate via message. The phone also acts as 1 Hotel's compendium and has everything you need to know about the property.
11. The little touches – Fresh fruit available every morning. Beautiful macaroons, delivered to our room on our arrival. Help with booking Broadway tickets. Tick, tick, tick.
12. A Tesla at your disposal – To ride in, not drive 😉  I LOVE this initiative. Keep an eye out for the 1-Hotel-branded white Tesla electric premium vehicle, which is available to drop guests anywhere within 15 blocks of the property.
13. An on-site restaurant with something for everyone – The 100-seat Jams Restaurant, located on the ground floor, serves breakfast, lunch, and dinner, as well as 24-hour room service. Described as having a 'Californian influence', the dishes are fresh and produce-focused, in keeping with the hotel's vibe.
14. Complimentary Wi-Fi – Always a good thing.
15. An awesome gym – The fitness centre is super-well-equipped (and big by NYC standards!). As good as the treadmills are, I'd recommend keeping the gym for your weights sessions and hitting Central Park for your cardio hit-out – it's so close, you'd be crazy not to.
16. A great night's sleep – Not only is the room quiet and dark – not always a given in New York – the bed is super comfortable, courtesy of the custom hemp-blend mattress by Keetsa and 100% organic cotton sheets.
17. It's pet-friendly – So your furry friend doesn't need to miss out on the holiday fun. The concierge team are in-the-know on all the best local dog parks and grooming salons, too.
18. A great team – Service can make or break any hotel stay, and the 1 Hotel Team are always ready with a smile, recommendation, or to oblige with their photo-taking skills 😉
Check out 1 Hotel Central Park
---
---
---