10 island escapes to make you put your OOO on NOW!
If you're anything like me, then you're ready for a holiday right NOW! And what better way to unwind and chill out then going on an island getaway? If you're feeling my vibe, then you're going to love these island escapes. They'll make you want to ditch work and put your out-of-office on stat.
Pack your bikinis, because Cofu in Greece is the perfect swim spot. Choose from local favourites Paleokastritsa and Glyfada. Or if you're looking for lurve, head to the Canal d'Amour! It's said that swimming in the waters here will help you find your true love. OK, byeeeee!
If you like a side of ancient history with your island getaways, then head straight to Rapa Nui, Easter Island, off the coast of Chile. This Polynesian paradise is one of the most isolated places on the planet and it's full of huge, logic-defying statues that were built by the Rapa Nui people between 1200-1500 AD. Once you're done with the outdoor museum, get a load of the white-sand beaches – they're pretty impressive too.
One island not enough for you? What about 74?! That's how many islands make up the Whitsundays in Queensland. Whether it's a secluded beach on Shaw Island or an international fave like Hamilton, there are so many to take your pick from.
It might be technically closer to Nicaragua than Colombia, but San Andres is officially Colombian soil and, boy, it packs a punch. Not only is it home to some of the whitest sandy beaches and clearest blue seas you'll ever see, but it also has a diverse Caribbean, African and Latin culture, as well as great shopping opportunities, if that's your thang. When you're done with the beaches (literally never), jump in a golf buggy and explore the whole island in a couple of hours.
If the Philippines is on your radar, then you won't be short of islands to take your pick from – there are more than 7,000! One of them is Bohol, which is the perfect place to visit the homeland of the world's cutest (or creepiest, depending who you talk to) animal, the tarsier. They're incredibly shy, though, so I don't like your chances of actually seeing one in the wild. But there's always the Hinagdanan Cave to keep you entertained.
Look, this isn't your regular white-sandy-beach kind of island, but the Isle of Skye in Scotland is definitely worth a visit. It's known for its rugged coastline and absolutely adorbs fishing villages. And if that wasn't enough, it's also home to fairy pools – bright blue waterfall pools that are majestic to look at and absolutely freezing to swim in.
Next stop: Borneo! Did you know Borneo is the third largest Island in the world? And you know what that means? It's full of fun things to see and do. You could take a stroll through a 130-million-year-old rainforest, spot orangutans in the dense jungles, climb Borneo's tallest mountain, Sabah, or even do some island-hopping and visit neighbouring Tunku Abdul Rahman Marine Park or Manuka. Have fun!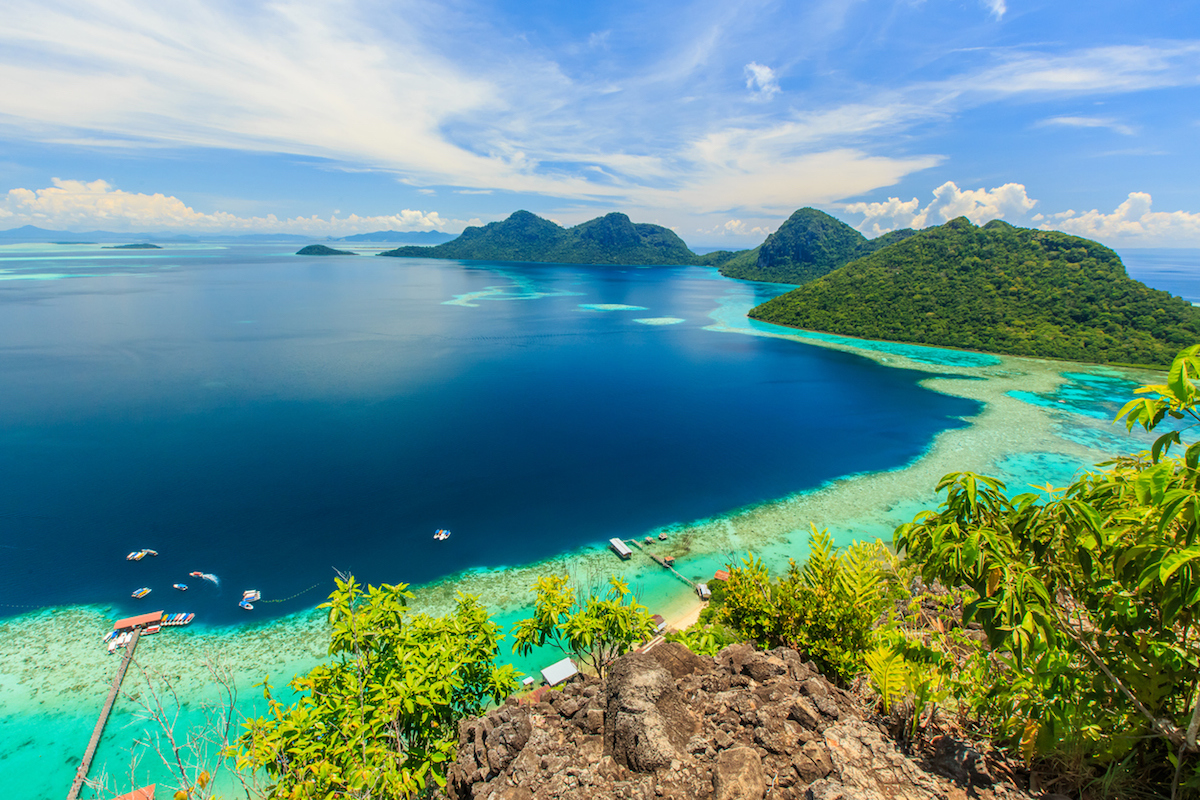 Take us to Seychelles! Off the east of Kenya, Seychelles is an archipelago of 115 islands. Take your pick from stretches of coastline with white sand and an ocean bluer than Hugh Grant's eyes. BRB, packing my bag right now!
Island lovers, the Yasawa Islands in Fiji is the place to be! It's remote, it's rugged and it's jam-packed with gorgeous scenery. Explore the traditional island villages, take a dip in the Blue Lagoon and visit the pristine beaches. You won't want to leave!
Once you're done lazing on a gorgeous beach under the shade of palm trees, make your way to Jeju Island in South Korea. It might not be on your radar (yet), but this place is full of things to see and do. The Manjanggul Cave will literally blow your mind – it's 8km long and was formed by a stream of lava.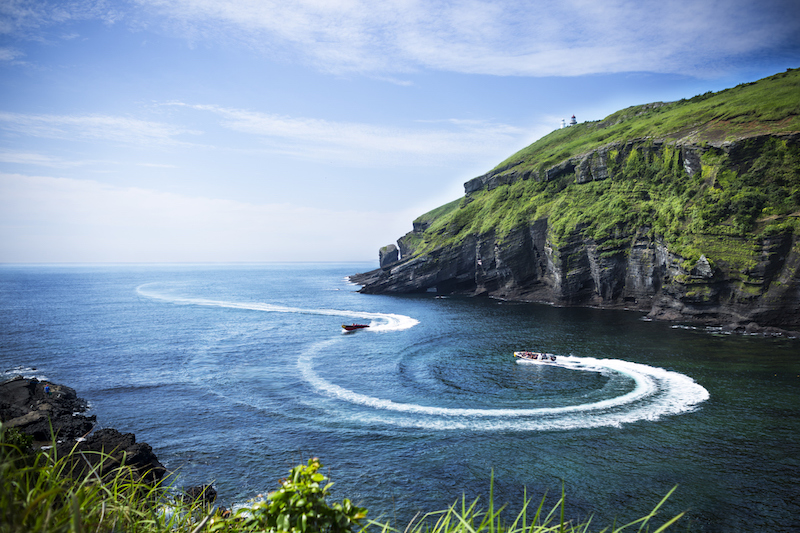 Need some more Island holiday inspo? Start planning your own trip here.
---
---
---