6 must-dos for an Aussie in LA
If you're an Aussie, travelling to LA doesn't mean you have to miss the comforts of home. Not only do the locals speak the same language (almost), LA has all the things that Australians love, and bigger!
Here's my run-down on the top 6 must-dos for any Aussie staying in LA:
1. Book a holiday rental
We want to escape the tourist traps of Hollywood Boulevard and the Sunset Strip, so we choose self-contained accommodation in West Hollywood.
It has a grungy, urban vibe that reminds me of the Inner-West of Sydney. Albeit with a decidedly more American feel. There are empty lots filled with garbage, next to drive-thru fast food chains, next to upmarket bars and cafés.
We try to live like locals – shopping at Whole Foods, driving everywhere, and looking good while doing it.
2. Hire a car
There's nothing more 'California' than feeling the wind in your hair, with tunes cranking, as you drive down a busy LA street.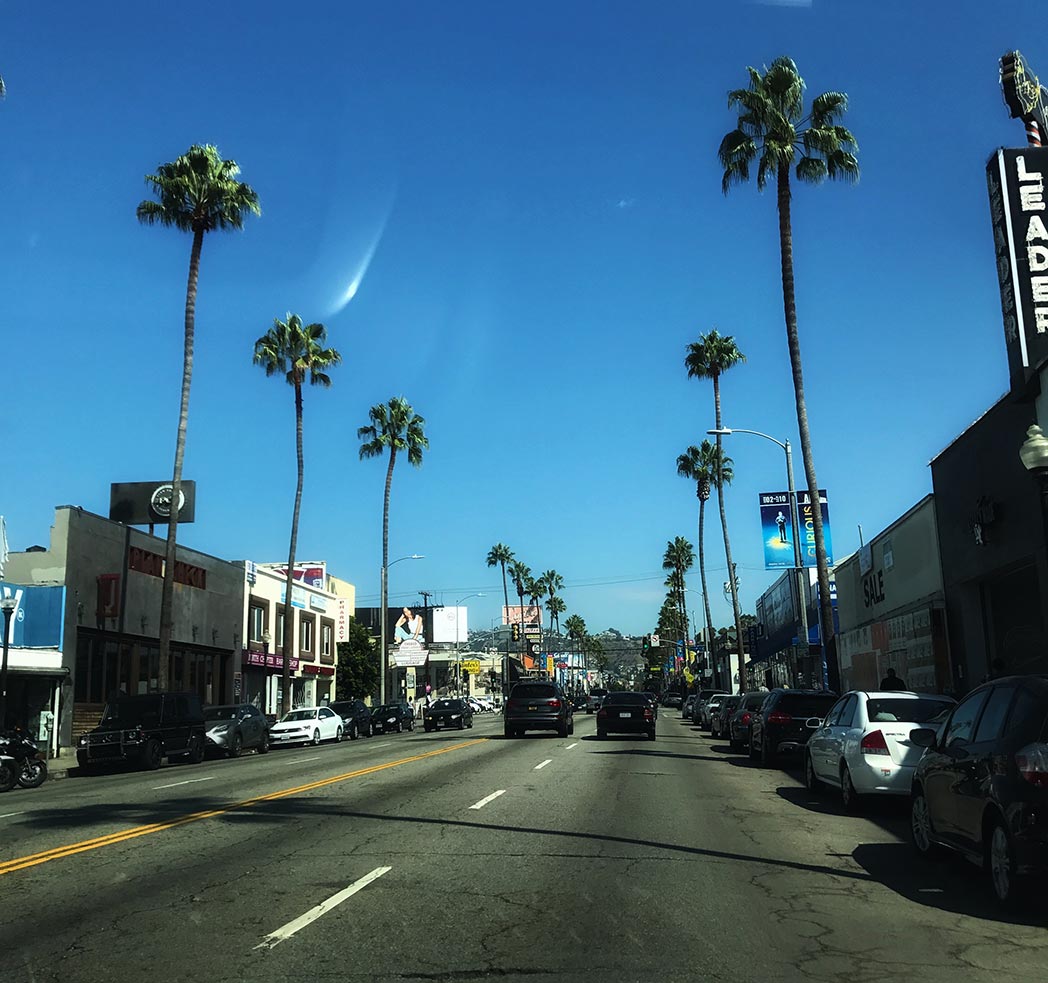 The easiest way to get around the greater LA area is by car (See? Living like locals 😉) and it works for us. Car hire is pretty cheap compared to Australian prices and even the basic models have automatic transmissions.
If you're used to city-driving at home, there's nothing much different in LA except remembering to drive on the right.
And don't worry about parking. Like Cher says, "Everywhere you go has valet" (and if you don't get that reference, you need to rewatch Clueless, stat!).
3. Get your quinoa fix
In case you were worried about maintaining your beach bod while you're on holiday, don't be! LA has always been known for its healthy-eating scene, and being the home of the California roll, there are plenty of avocados to keep this Millennial happy.
After walking around Griffith Observatory and taking selfies with the Hollywood sign, we decide to sample the vegan eats at LA's famous Café Gratitude.
The staff are friendly and the people watching is 10 out of 10.
4. Drink a flat white
That's right, I found Aussie-style coffee in LA so you don't have to suffer through caffeine withdrawals or another Starbucks latté.
Surry Hills-native Paramount Coffee Project opened their doors on N Fairfax Avenue in 2015. With polished concrete, exposed ceilings, and hanging ferns, PCP brings their Surry Hills vibe across the Pacific and it's easy to feel at home.
The staff notice our accents and simply ask "flat white?"
We fuel up on multiple coffees and avocado-on-toasts ahead of a long day at Universal Studios.
I also recommend checking out G&B Coffee on N Larchmont Boulevard. We love their cappuccinos, the yeast-raised waffle with berries and ricotta, and (of course!) the avocado on toast with cucumber, radish, and pickles.
5. Visit the theme parks
Universal Studios is just like Movie World on an American scale and will bring back all those childhood memories of Gold Coast holidays.
Put aside a full day to enjoy the park, go on all the rides at least twice, drink the Butterbeer, eat the bad theme-park food, and take selfies with a Minion.
Don't hesitate to embrace your inner kid!
6. Don't miss a West Coast sunset!
This is where I'd show you my gorgeous sunset Instagram pic with 100 likes, but I'm too busy enjoying my margarita. Sorry, not sorry.
---
---
---