Hot new stay! Introducing Hotel Contraception
Updated at 12pm 1 April 2019.
Sorry, friends! As much as we know you love the Hotel Contraception, this is nothing more than an April Fools' joke. Book your own getaway – with or without kids – with one of this week's hottest deals.
We've all heard of 'babymoons' but what about a 'pre-conception-moon'? Well, they're here at last! Introducing the Hotel Contraception. It's a world-first accommodation concept that taps into a previously unmet need in the travel market to give unsuspecting kid-free couples a taste of what life as a parent is really like.
Specialising in weekend retreats, a spokesperson for the property says the Hotel Contraception offers "a temporary experience of family life while you've still got the time to change your mind".
Thanks to specially developed technology, guests get to 'enjoy' features like bathroom doors that open themselves every time you sit down to go to the toilet and baby-cry wake-up calls all through the night, perfectly timed to strike just after you've managed to fall sleep again.
Foodie guests will want to secure a reservation at the highly esteemed 'I-Don't-Like-Anything-You-Cook' restaurant. It opens at 4pm and closes promptly at 6pm every night – because eating dinner while it's still daylight is the new trend, don't you know? Hot tip: Eat fast! The staff will occasionally throw food in your face, just because.
The Hotel Contraception also offers excursions, which are not to be missed! Choose from a day-tour of all the local sporting grounds to experience the joys of weekend kids' sport. Or go for the 'party tour' – an introduction to the world of kids' birthday parties. Hope you like fairy bread 😉 Just don't forget to bring a present 🎁
If this isn't enough to make you want to book a stay ASAP, the extra features below will be sure to get you feeling clicky (not to be confused with clucky 🤔):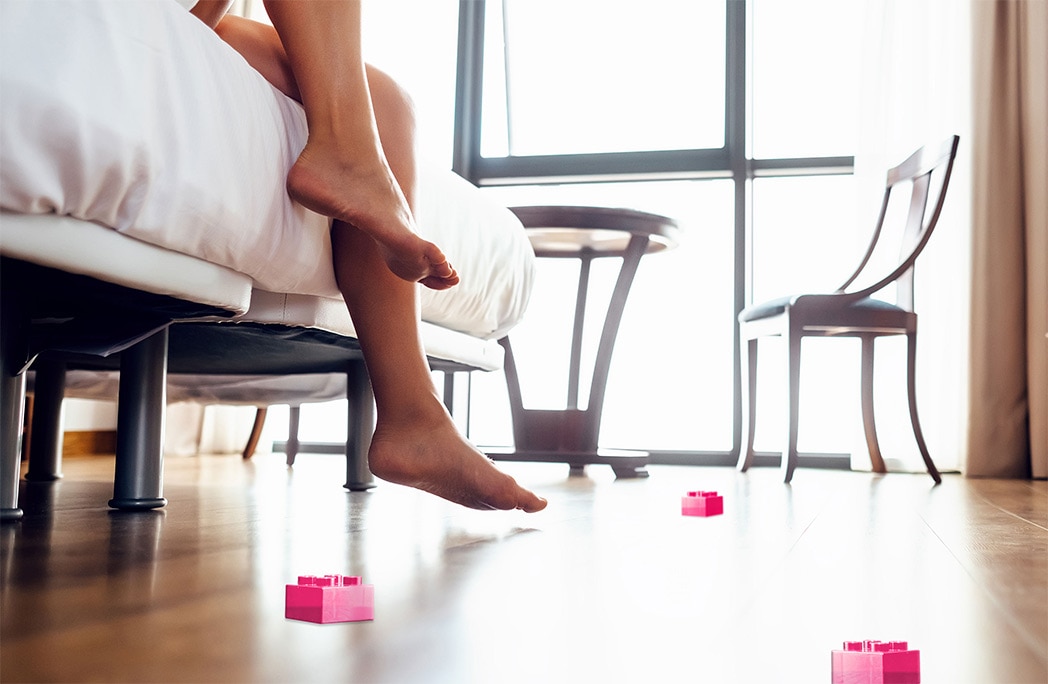 Decorative Lego
Just one of many bold and unique design features, the Hotel Contraception has loose Lego pieces adorning the floor in places you'd least expect. Remove your shoes at your own risk.
Advice from strangers
Completely unsolicited. And all the time!
Lukewarm coffee
Because who wants their morning latte hot anyway?
Cash collection
Upon entering the hotel, guests will be asked to empty most of their money into a bin. The exact amount is randomised and always a surprise.
Spag-bol-smeared wallpaper
Made with real spaghetti bolognese you can actually eat (if you dare).
A jam-packed itinerary
Who needs free time? Instead, you and your partner will get to experience cooking, washing, cleaning and dancing to the Wiggles like a crazy person. And when you're done, do it all again!
A yellow pool
With a guaranteed pee-to-water ratio of 20-80 or above, there's a pretty solid chance you'll get to do your morning laps all by yourself (if you can dodge the multiple floating pool toys).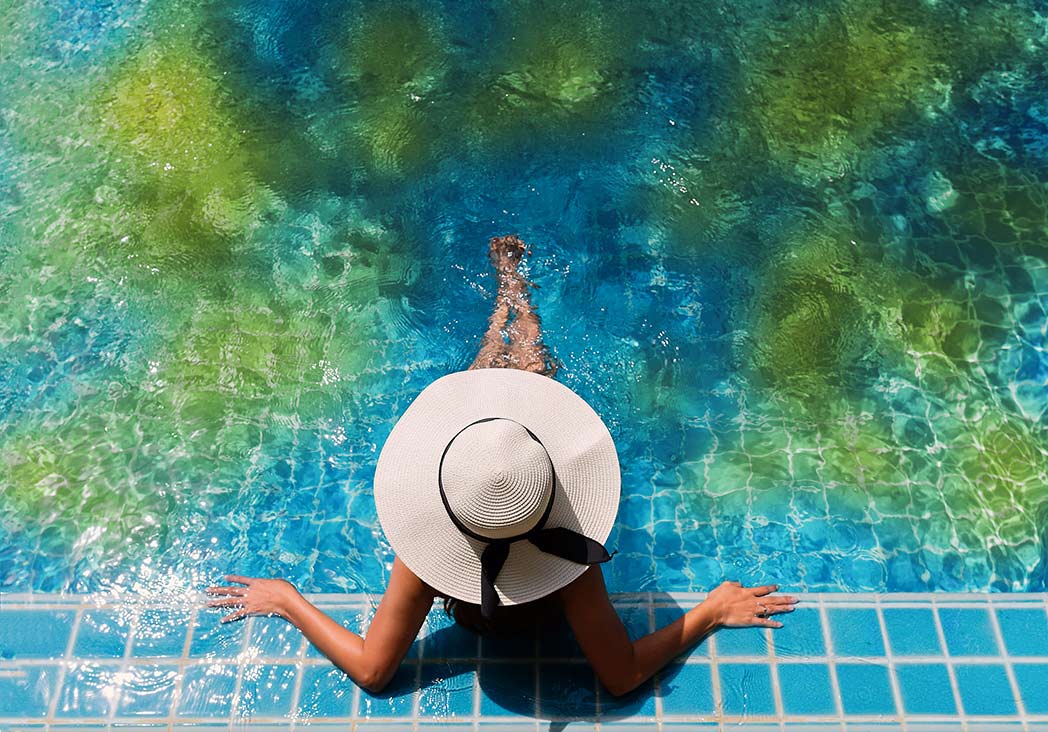 In a not-to-be-missed grand finale, guests who make it to the last day of the retreat will be rewarded with the kind of perks that make your heart explode. We're talking a plug-in diffuser of newborn smell, an excuse to watch Frozen/The Lego Movie/Aladdin 17 times in a week with zero judgement, and the world's best cuddle (complete with squishy little arms around your neck) from someone who loves you more than anyone else in the world.
Excuse us… *sniff* We all have something in our eyes… 😭
Ready to take the plunge? Book your stay at the Hotel Contraception from 12pm today and get ready for the holiday of a lifetime!
---
---
---