---
Ratings based on 218 Verified Reviews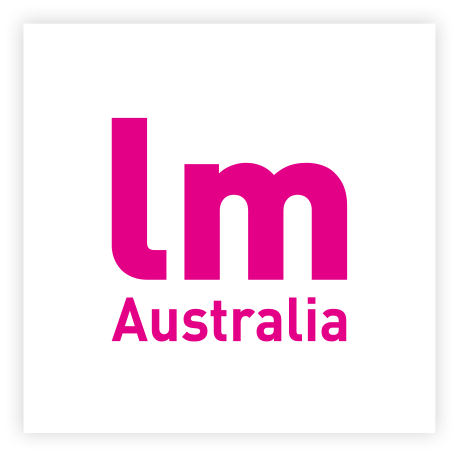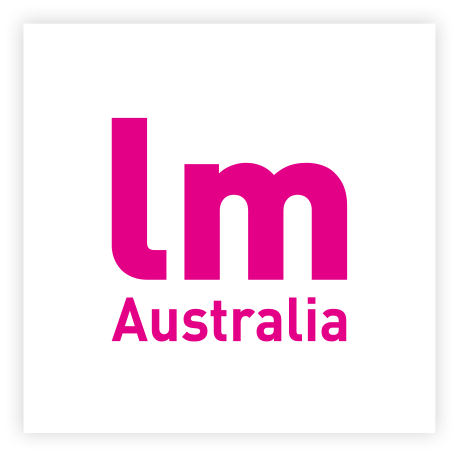 lastminute.com.au-Verified Reviews
by A verified traveller from San Francisco
Posted 06/08/2018 on Expedia
a great location, a very responsive and friendly staff ..a nice and cool vive and lovely setup. Simple and very good food. A hotel that was probably amazing a few ago...but that have not be maintained: a beautiful bar/restaurant over the beach...but with couches and tables that are half destroyed.... same for the beach furniture.. The bungalows are very nice but no A/C and a lot of insects when you leave the window open to catch the ocean breeze. We were there when Sargassa algaes were pilling on the beach ....making it impossible to swim or stay on the beach because of the odor....
Comment from Hotel Management
06/08/2018 by Adriana, Hotel Management
We appreciate your preference and time to share your experience, it was a pleasure to serve you during your stay with us. We appreciate your sincerity and will work especially in the deficiencies that we may have. We hope to return soon. Best regards
Live the real jungle eco-friendly spirit of Tulum
Posted 05/07/2018 on Hotels
No complaints. I got exactly what I was expecting and what I read online before booking. My wife, dog and I had an awesome time in Zulum Hotel. The relaxing and chillout jungle atmosphere was what we most liked about. Meeting Sancho, the Donkey, the pet of the hotel and having a drink with him, was really cool. For a couple of animal lovers and easygoing persons as my wife and I, the experience in this hotel was 10 of 10. The service at the reception as well as the service and delicious food in the beach restaurant made our stay. Live the real jungle eco-friendly spirit of Tulum. We can't wait to come back. My only request would be permanent background music in the beach club area.
Comment from Hotel Management
21/07/2018 by Adriana, Hotel Management
It is a pleasure for us to have been part of your experience in the Caribbean. for us our main interest are our guests and in making your stay enjoyable, for any member of the family (including dogs) We hope to return soon, here is your home and we are here to serve you. Thank you for your time in this review. Best regards
Posted 02/05/2018 on Hotels
Felt completely RIPPED OFF!
Posted 27/04/2018 on Hotels
If I were to end up in a hotel like this again booked through your site, I would stop using hotels.com. You need to remove this property from your listings. No English speaking staff, filthy, no furniture, salt water trickle for a shower, no air conditioner, filthy torn up patio furniture, dogs and a donkey roaming around...$180/night. Worst hotel I've ever stayed in!!! Don't do it!!
Comment from Hotel Management
02/05/2018 by masami, Hotel Management
I am sorry for your experience. Maybe you have been expecting something different. We use Poso water, that is why the water is a bit salty, and i will work more with staff for english. Sincerly yours
Recommended
for Everyone

by A verified traveller from texas
Short stay
Posted 02/04/2018 on Expedia
I was here for only two nights, but I loved it. Friendly pleople and the service was great. The rooms were clean. I would stay here again.
Comment from Hotel Management
09/04/2018 by masami, Hotel Management
Thank you very much. We will be happy to have you in Hotel zulum. Take care, and will see you soon!
Recommended
for Everyone

by A verified traveller from New York
Cute Hotel
Posted 30/03/2018 on Expedia
I liked this place a lot. I had a nice room with a pool and ocean view. Not fancy but comfortable and what I would expect for a beach hotel. I would stay here again. Loved the bar and terrace. Was quite lovely all throughout the day.
Comment from Hotel Management
09/04/2018 by masami, Hotel Management
Thank you for those beutiful photos!! and Lovely coments. We will be waiting your Pronto Visita.
Gillian's Island Meets Woodstock
Posted 20/03/2018 on Hotels
Tulum can be quite expensive if you want to be on the main drag- a very expensive strip of hotels/rental villas - unless you prefer something in the town or camping. We were delighted to find HOTEL ZULUM had a room w/2 double swinging beds. That's right, swinging beds. This place is COOL. We rocked ourselves to sleep every night.The hotel with a small pool is directly on the water at under $200 a night for a room that could accommodate up to four. Zulum is midway between all of the best of Tulum; hotels/beach clubs/shopping and restaurants on either side and a cenote (swimming hole) is a five-minute walk. Adriana and Elena at the front desk are very helpful and will make your stay enjoyable - just ask for suggestions.A lovely continental breakfast is included in the price of your room. Fresh fruit, delicious homemade bread and jam and a choice of fresh pressed fruit juice or coffee served in their quaint restaurant overlooking the beautiful sea. Service is super friendly, polite and helpful but not cloying as in Cancun. Say hi to Jasmine, one of the truly wonderful waitresses! She will always have a smile on her face and will try to accommodate your every request! The restaurant is a great spot to hang in the evening for a bite. This great little, well maintained hotel is terrific for singles, couples and/or families. It is smoke friendly place ; ) gay friendly, eco-friendly and pet friendly - it's just plain FRIENDLY. Also VERY CLEAN yet rustic. We will be back VERY soon!!
Comment from Hotel Management
09/04/2018 by Adriana, Hotel Management
Thank you very much for the sweetest message for us. We will be looking for your visit!!!! We apreciate your nice coments .. Thank you for taking time to write it.
Basic beauty
Posted 19/03/2018 on Hotels
This was our second leg of our Tulum stay. We were familiar with the area and types of accommodations available. Hotel Zulum is one of many small non glamorous hotels. You stay in this area to enjoy the beautiful beaches,jungle feel and unique area. The hotel is small with a good out door restaurant. Our room upstairs was full of character and rustic charm. Very basic . All staff was friendly and accommodating. We love this area and type of hotel.
Comment from Hotel Management
09/04/2018 by masami, Hotel Management
Thank you for your message! We conserve our basic original tulum as much as we can. We will be waiting for you! thank you!!!
Coco Tulum - YIKES
Posted 14/03/2018 on Expedia
Pros: Views
Cons: Staff should work on being more helpful
Location: Great location right on the beach
We had very high expectations coming into this place... Probably our first mistake. Our second mistake was eating at the pizza place attached to the hotel on our first night. My boyfriend (and five others who also ate there) became violently ill. For three days of our trip. Because, whomever prepared our food did not have clean hands, the doctor said we caught a virus, it was not food poisoning. The Coco staff did nothing to help us, in fact, we had to go to another hotel and have them call a doctor for us. That same doctor works for Coco but this was never shared with us by the Coco staff while we were in panic mode. We also had to book three separate reservations since there wasn't one room available the whole time, and, they couldn't find the one reservation that was booked in the middle of the trip (also during the middle of our sickness), which caused another headache. All in all, it's a very beautiful place but also very unaccommodating - will never come back.
Comment from Hotel Management
11/04/2018 by Zulum Hotel, Hotel Management
Dear guest, We appreciate all comments from our customers, as they help us build a better experience and improve the service we offer. However, this seems to be a review for another property (The review is directed to COCO, a property located near Zulum). We understand there was a group of people who arrived ill on our property, however, they received immediate help from our staff. We are very sorry to learn you had such a bad experience while staying at the other property, however, we would appreciate if the review for ours focuses on the service you received during your stay with us. Thank you for taking the time to leave a review and have an excellent day.
by A verified traveller from Mexico
Great friendly staff but 2 Star hotel at best
Posted 11/03/2018 on Expedia
This place was under construction upon check in and had many local men "hanging out" in between shifts and breaks. There is zero security check point and no lights so it's pretty sketch at night. Room was dirty after climbing 3 flights of frightening tree house type stairs and the bathroom looked like something out of a prison. I declined my room and made my way down the road to another hotel. The pool is quaint but not functional or clean for actual swimming and no lounge chairs. The beach area is cute and cozy and so is bar but again like the rest of this hotel all couches were falling apart with holes and mildew. I would say welcome to island life but many other places down the road that invest in the overall esthetic and appeal of their property,
Comment from Hotel Management
09/04/2018 by masami, Hotel Management
I feel sorry for your coments. We will work out those issues.. but we also not the laxious hotel, we are more contact to nature and adventure.. Thank you.